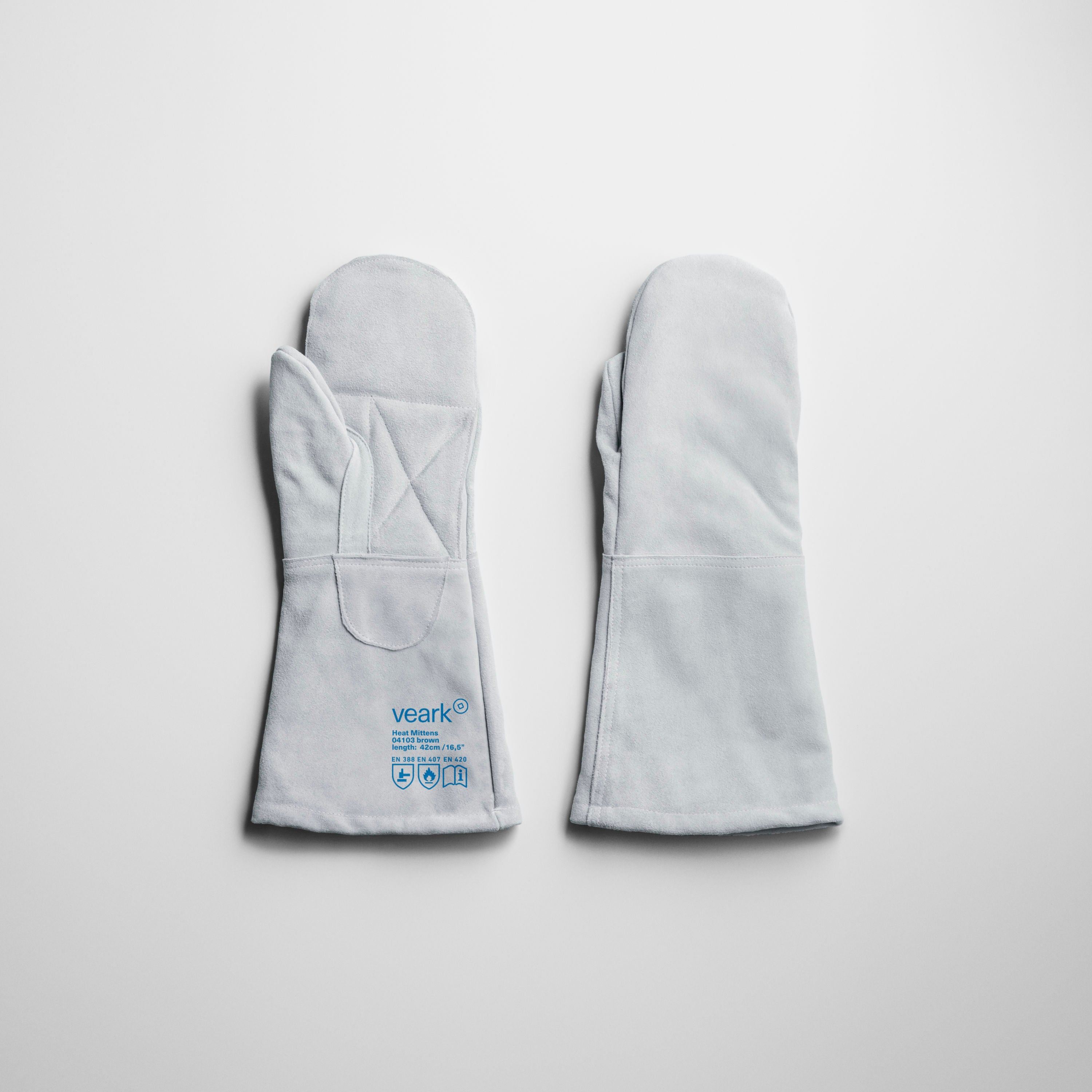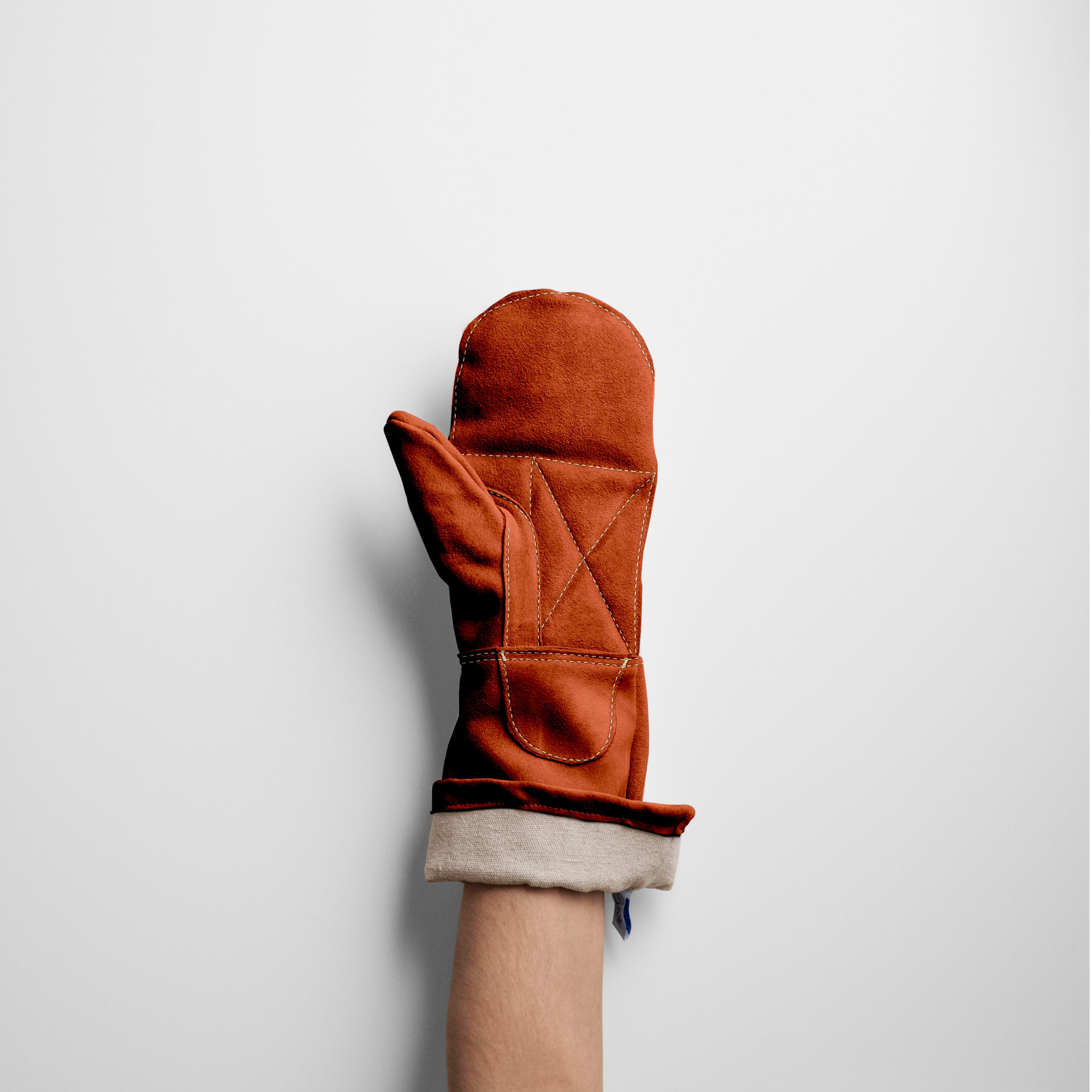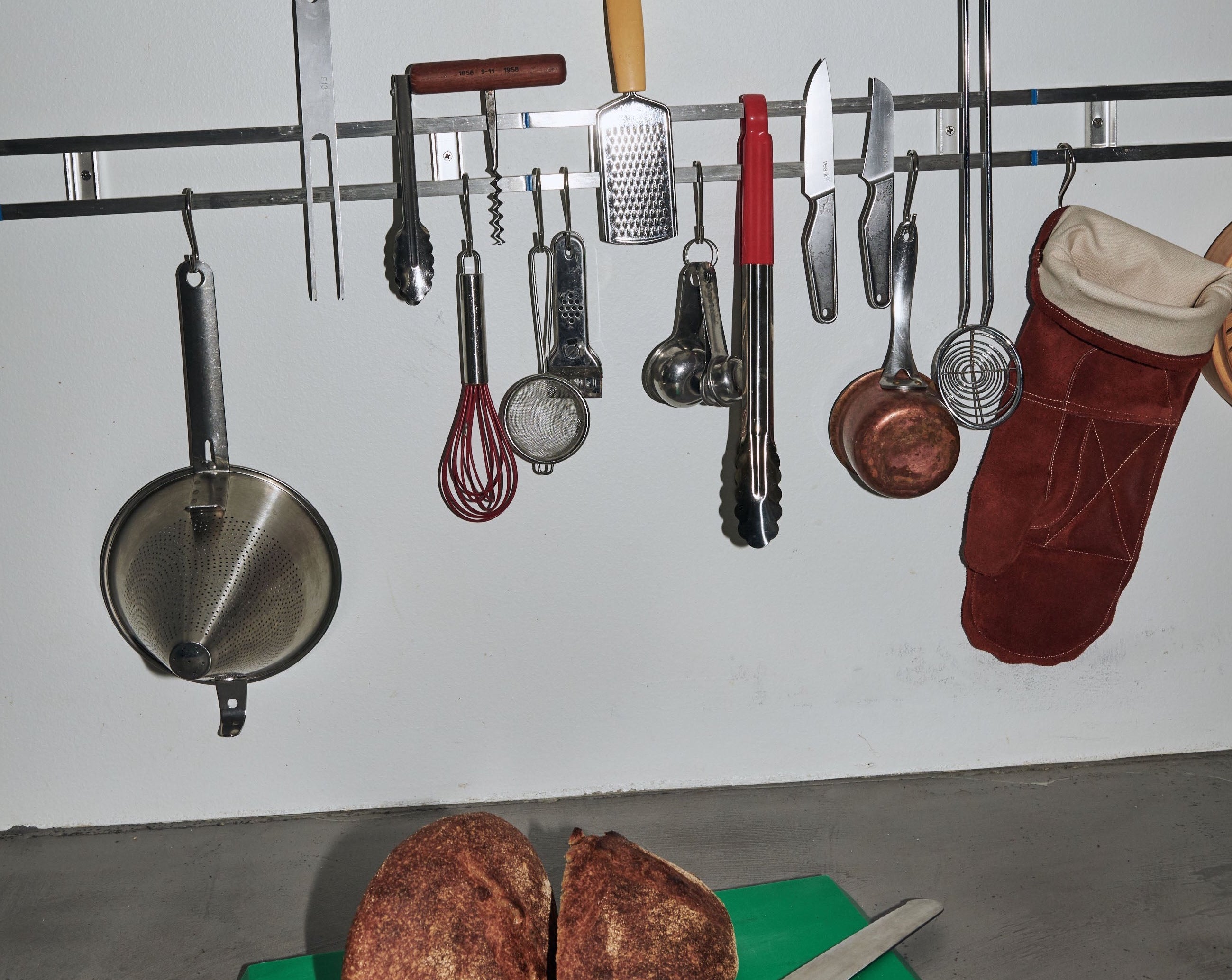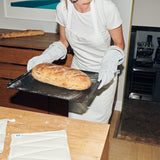 Veark Heat / Baking Mittens (pair)
Description

A pair of long sleeve heat mittens in either brown or a light-grey baker's version. Both patina great over time so don't be afraid to put them to use.

These heat mittens provide protection up to 300 degrees Celicius / 572 degrees Fahrenheit to ensure your safety when handling hot items from the oven, pots and pans from the stove or when doing work on the grill.

The mittens have extra padding on the palm and an extra long sleeve to protect your arms against burns from the oven edges.

Made from high quality Rawhide leather and with durable Canvas lining.

The mittens are one size fits most, but would be categorized as size Large.
Shipping

We are working closely with our external partners and carriers to ensure your Veark products can reach you as quickly as possible. See below for the most up-to-date information:

Estimated Shipping Time:

Denmark: 1-3 business days
Germany: 2-4 business days
Rest of Europe: 3-5 business days

United States: Standard: 5-7 business days
Canada: Standard: 5-7 business days
United Kingdom: 3-5 business days
Rest of World: 5-7 business days
Veark Heat / Baking Mittens (pair)