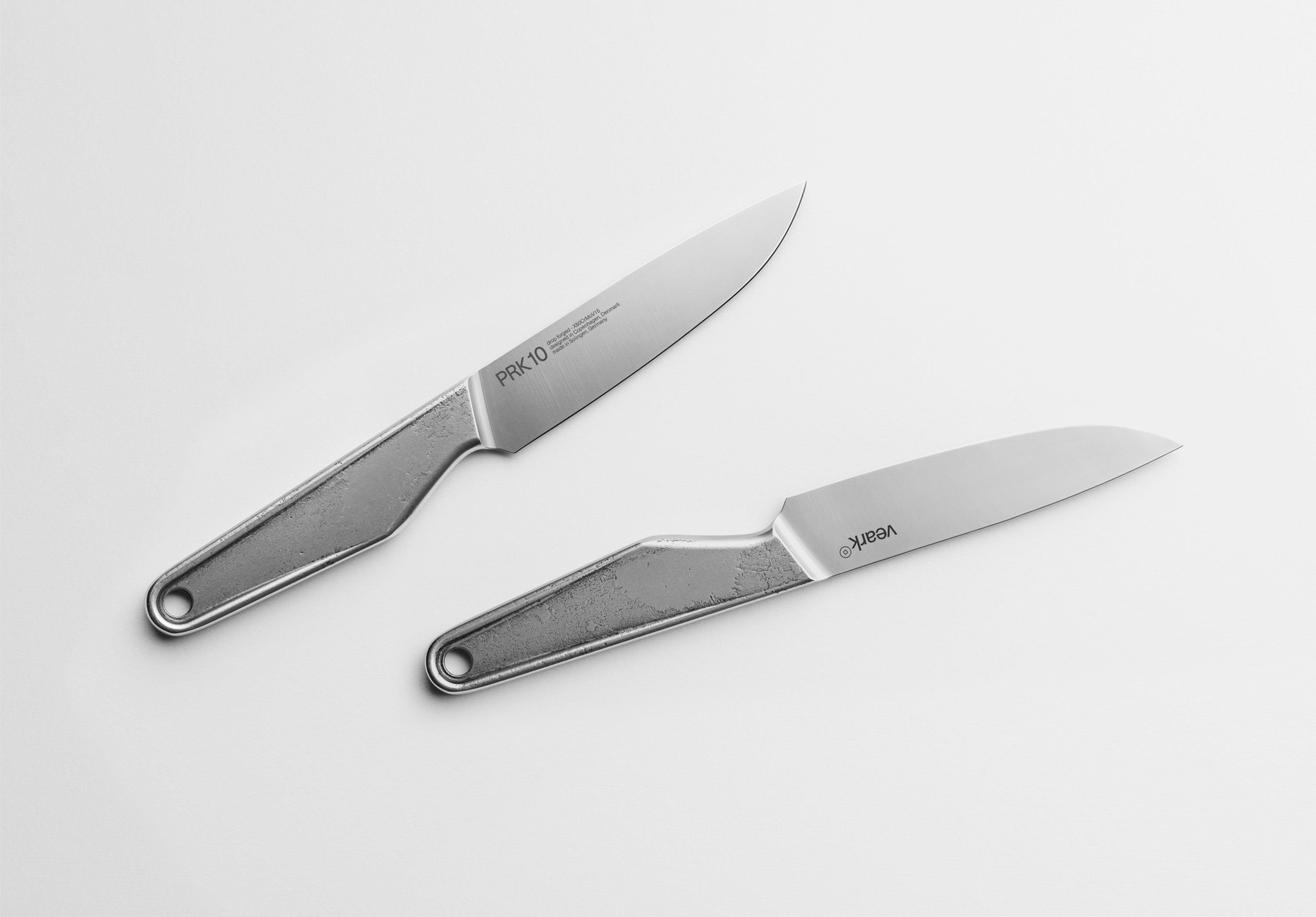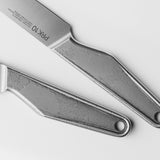 Veark PRK10 Forged Paring knife
Description

A paring knife is a must-have tool in any kitchen. It is basically a small version of a traditional chef's knife, it is great for all sorts of precise, small-scale cutting and chopping jobs.


The PRK10 is part of our fully forged collection of knives. It is drop forged from a single piece of stainless steel by experienced craftsmen in the respected town of Solingen, Germany.

The idea for the collection was drawn from the belief that the knife is a tool - maybe even the most essential tool in the kitchen. We took visual cues from the world of traditional metal tools to create a unique signature that is both visually appealing and highly functional.

The drop forging process leaves each knife with an individual pattern on the handle. A beautiful detail that makes each knife unique while serving as a reminder of the honest craftsmanship that went into its making. 

All our forged knives are fully symmetrical and 100% suitable for left- and right-handed use 🤝🏽.

Specifications: 

10cm (3.9")blade
58 HRC (hardness)
125g weight
Solid stainless steel (X50CrMoV15 / 1.4116 / 420MoV)

Made in Solingen, Germany  🇩🇪

The knives are sharpened by hand to just below 30° (both sides combined). For sharpening tools that can be adjusted, set the angle to 28° for the best result (14° per side).
100-day free trial

Not sure if the single piece design fits your style? We want you love our products, so we offer a 100-day free trial period on all knives. Exclusions apply.
Shipping

We are working closely with our external partners and carriers to ensure your Veark products can reach you as quickly as possible. See below for the most up-to-date information:

Estimated Shipping Time:

Denmark: 1-3 business days
Germany: 2-4 business days
Rest of Europe: 3-5 business days

United States: Standard: 5-7 business days
Canada: Standard: 5-7 business days
United Kingdom: 3-5 business days
Rest of World: 5-7 business days
Care

Although our forged knives are rugged and durable, it is important to take care of them. Treat a knife with respect and it will last you a lifetime.

Please read our care manual.

Veark PRK10 Forged Paring knife